School Philosophy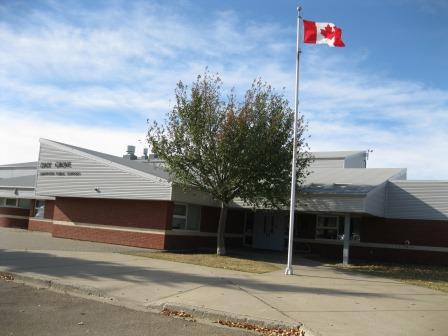 Daly Grove School's motto, "Working, learning, growing…together" captures our core beliefs and values. We recognize that everyone in our school community has important work to do. The jobs may be different, but they are all valued. We recognize that all members of our school community are learners. Students receive excellent instruction; staff participates in continuing professional growth; parents can access assistance in becoming effective supports for their children's learning. We recognize the school's responsibility to promote students' academic, physical, emotional and social growth so that they become the best they can be in school, work and life. We recognize that together, we're better. Our school has a vital role to play in our community and our community has a vital role to play in our school. We focus on building moral intelligence to create Kids Of Character at our school.
Daly Grove School is a Safe and Caring School, committed to making our students the best they can be. In partnership with the Society for Safe and Caring Schools and Communities Daly Grove continues to be a place where all participants are valued, appreciated and supported; a place where it is safe to take the risks to support learning; a place where trust and teamwork come together to support the learning of our young people. Daly Grove School was highlighted on a Shaw T.V. segment about why it is important to stop bullying when it happens in our school and how students teach fellow classmates what to do when they see bullying taking place. Thank you to our students for making this such a great place to be.
Daly Grove School is a Leader in Me School, inspiring the leaders of tomorrow. We are excited to continue our journey with the 7 Habits and to further enhance our programming through the Leader In Me Program, building essential leadership skills students need to excel in the 21st century. For more information please go to the Leader in Me website. Click here to go to the Leader in Me website.
Click to view our school Rights and Responsibilities document.